Jessica Dowgiert, PA-C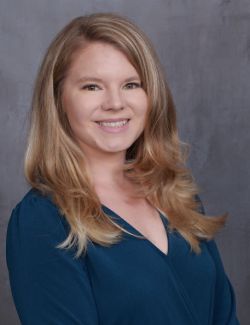 Jessica Dowgiert, PA-C
Jessica Dowgiert, PA-C, is a board-certified Physician Assistant who concentrated her studies in Internal Medicine, with additional specialized training in pediatrics. She graduated with a degree in Exercise Physiology from the University of Northern Colorado in 2011 and earned her Master of Science in Physician Assistant Studies from Rocky Vista University in Parker, CO.
During her Physician Assistant education, Jessica developed an interest in immunology and hypersensitivity reactions, which lead her to the field of Allergy and Asthma. As someone whose family has been affected by various allergies, she has seen how prompt and considerate allergy diagnosis and treatment can make a profound impact on quality of life.
Jessica's approach to her practice focuses on building a collaborative health care team between patient and provider by developing positive rapport with her patients, centered on honesty, trust, and respect. Jessica is passionate about being a resource for patients, providing diagnosis specific education and maintaining an open dialog for any questions or concerns her patients may have.
Jessica is a Colorado native and enjoys spending as much time outdoors as possible including hiking, kayaking, beach volleyball and her new hobby - pickleball. She enjoys traveling with her husband, who have travelled to over 20 countries together. She also loves discovering new restaurants in the Boulder - Denver area and playing board games with friends and family.