Krishna C. Murthy, M.D.
FAAAAI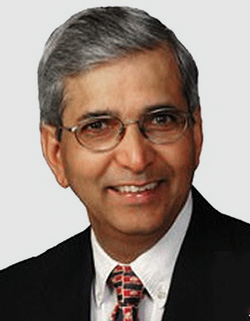 Krishna C. Murthy, M.D.
Dr. Krishna Murthy is a board-certified, Henry Ford Hospital trained Allergist-Immunologist who treats adults and children with a variety of allergic and immunologic conditions.
He is a senior physician at Flatiron Allergy & Asthma Center and has been practicing Allergy-Immunology since 1980.
Dr. Murthy additionally practices as an Associate Clinical Professor of Medicine at the University of Colorado Health Sciences Center where he educates allergy-immunology fellows-in-training.
He is past-President of both the Colorado Allergy and Asthma Society, and the Larimer County Medical Society.
Dr. Murthy completed his Allergy & Immunology fellowship and Pediatric residency at Henry Ford Hospital in Detroit, Michigan earning board certification from both the American Board of Allergy & Immunology, and the American Board of Pediatrics.
In his free time, Dr. Murthy enjoys spending time with his family and staying active by jogging, biking, and hiking. He volunteers at many local and international events coordinated by the Ft. Collins Breakfast Rotary Club.