Maxwell Li, M.D.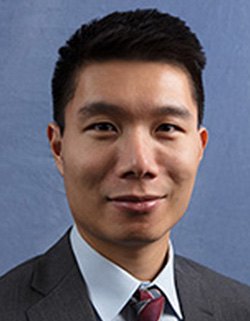 Maxwell Li, M.D.
Dr. Maxwell Li is a board certified, National Jewish Health fellowship-trained Allergist-Immunologist. He treats both adults and children with a variety of allergic and immunologic conditions.
He completed his undergraduate degree in the study of Biological Sciences at Cornell University. Afterwards he moved to Washington, D.C., where he completed medical school as well as training in an internal medicine residency at Georgetown University. During his time in D.C., he was involved in various community service projects and volunteered in clinics in underserved areas.
Dr. Li then moved to Denver where he completed a fellowship in allergy and immunology at National Jewish Health and the University of Colorado. During his fellowship, he conducted important research in the field of mechanisms in the development of asthma.
Dr. Li focuses on the holistic treatment of his patients, which not only includes treatment of the patient's disease process but also focuses on the patient's unique concerns to ultimately formulate a patient's unique treatment plan.
Dr. Li is a member of the American Academy of Allergy, Asthma and Immunology and the American College of Allergy, Asthma, and Immunology. He has presented his research at national meetings.
During his free time, Dr. Li is an avid skier, enjoys playing the piano, and relaxes by painting contemporaneous vignettes in oil.