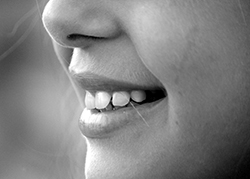 There is a well-known medical condition that is characterized by asthma, sinus disease with recurrent nasal polyps, and sensitivity to aspirin or other nonsteroidal anti-inflammatory drugs (NSAIDs) such as ibuprofen. Patients with this triad (also called Samter's triad) have the condition, aspirin exacerbated respiratory disease (AERD), which can account for as many as 10% of patients with asthma.
The cause of AERD is thought to be a problem with one of the metabolic pathways in the body that leads to an increase in inflammatory chemicals. The good news is that there is an in-office procedure available that desensitizes patients to aspirin over a few days. Patients who undergo this procedure see a benefit in terms of decrease in the regrowth of polyps, decrease in rate of sinus infections, improvement of asthma symptoms and decrease in need for steroid medications.
If you believe that you may have AERD, we encourage you to get evaluated with one of our allergists. You can also learn more by Clicking the link.
Make sure to follow and like us on social media including facebook, twitter and instagram to get the latest breaking news in allergy and immunology.