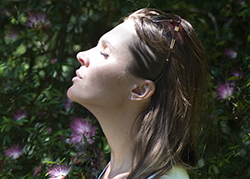 This past week, the US Food and Drug Administration ruled to remove the Black Box Warning about asthma-related deaths for medications that contain both inhaled corticosteroids (ICS) and long acting beta-agonists (LABA) because data has shown these medication are both safe and effective.
This decision is based on a review of 4 large multicenter, randomized controlled, double blinded trials involving 41,297 patients. Results demonstrate that the use of ICS/LABA in fixed-dose combination does not result in a significant increase in the risk of serious asthma-related events compared to ICS alone.
This decision reaffirms what allergists have seen in practice, that patients with asthma benefit from combination inhalers as it has been shown that taking the medications decrease rate of exacerbation and hospitalization among other benefits.
Make sure to follow and like us on social media including facebook, twitter and instagram to get the latest breaking news in allergy and immunology.