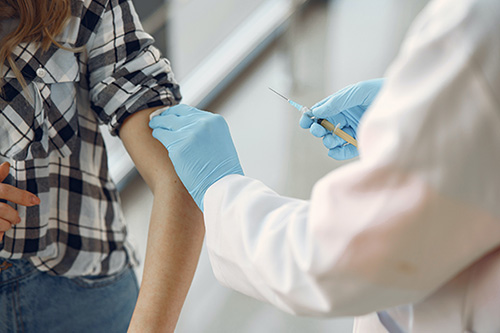 In December 2020, the Food and Drug Administration (FDA) issued an emergency use authorization for two mRNA vaccines, Pfizer-BioNTech and Moderna, for its use in the prevention of COVID 19 infections. As the vaccine rollout continues to expand, patients, especially those with allergies, are concerned about whether they should be getting the vaccines and any precautions that should be taken.
Overall, the rate of anaphylaxis is low, which may be 11.1 cases per 1 million vaccines (www.cdc.gov/mmwr/volumes/70/wr/mm7002e1.htm). Most cases, around 71%, occurred within the first 15 minutes.
Per CDC guidelines, contraindications to getting the vaccine include any previous severe allergic reactions to the mRNA COVID 19 vaccine or any of its components including polyethylene glycol and polysorbate (www.cdc.gov/vaccines/covid-19/info-by-product/clinical-considerations.html)
The CDC recommends that facilities that administer the vaccine follow CDC guidelines in terms of screening patients for contraindications, having the necessary supplies to treat anaphylaxis, implementing the recommended post vaccination monitoring periods and to treat anyone with anaphylaxis immediately with intramuscular epinephrine.
If you have more concerns for the COVID 19 vaccine, it is recommended that you follow up with one of our allergists to address your specific concerns.