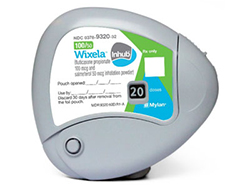 Within the past week, a new generic for Advair Diskus has gained FDA approval. This medication is approved for patients 4 years and older for those with asthma as well as COPD.
In a randomized, double blind, placebo controlled study of over 1100 patients, the generic medication, under the name Wixela Inhub, was equally effective compared to Advair in treating patients with asthma and COPD.
The generic is being manufactured under Mylan and may provide additional cost savings for patients on this medication. There are plans on making this generic available to the public later this year.
For more information, please visit the link below:
https://www.fda.gov/NewsEvents/Newsroom/PressAnnouncements/ucm630151.htm