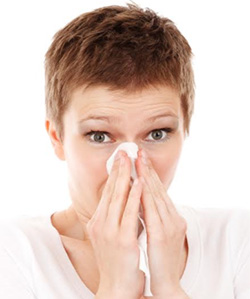 Allergen Immunotherapy (AIT) or "allergy shots" is a well-studied and effective treatment for allergic conditions including seasonal allergies. In 1911, researchers published the first scientific article in the prominent British journal, The Lancet, demonstrating the effectiveness of injecting pollen in incremental amounts for treating patients with hay fever.
Since then, there have been multiple studies demonstrating the benefits of allergy shots. Patients on allergy shots have improvement of symptom scores, quality of life, and reduced medication use. For patients with asthma, allergy shots decreases airway twitchiness. In one landmark study, the PAT study, researchers showed that children with seasonal allergies on allergy shots had a reduced risk of development of asthma.
The mechanism of how AIT leads to tolerance to allergens has also been well-studied. Increases in anti-inflammatory mediators and decreases in the pro-inflammatory mediators in the immune system have been reported. Studies demonstrate long-term benefits of AIT after being on maintenance therapy for 3-5 years.
Stay tuned for future blogs on more information about allergy shots on the different routes of administration and protocols for build up to the maintenance dose. Please schedule a visit with one of our allergists if you have questions. For more information, click the link: www.flatironallergy.com/allergy-shots/
Make sure to follow and like us on social media including facebook, twitter and instagram to get the latest breaking news in allergy and immunology.